The History of Afternoon Tea
Anna, the Seventh Duchess of Bedford (1783–1857), is credited with the invention of Afternoon Tea in 1840. In her days, "dinner" was not served until 8pm or 9pm and the Duchess often felt hungry late afternoon. One day she instructed her maid to serve a pot of tea and some light snacks in her room. These refreshments satisfied her hunger so well, that she ordered the same the next day and every afternoon thereafter.
Others followed the Duchess' lead. In 1842, a well-known actress, Fanny Kemble, heard of Afternoon Tea and began inviting guests to join her. Shortly after, all of fashionable London was sipping tea and eating sandwiches and cakes in the middle of the afternoon.
In just a few decades, around the middle of the nineteenth century, the custom of "taking tea" in the afternoon had become well established, along with a complex set of rules and etiquette. Respecting these exquisite traditions from the 1800s in modern-day Edinburgh, our celebrated Afternoon Teas is a real treat.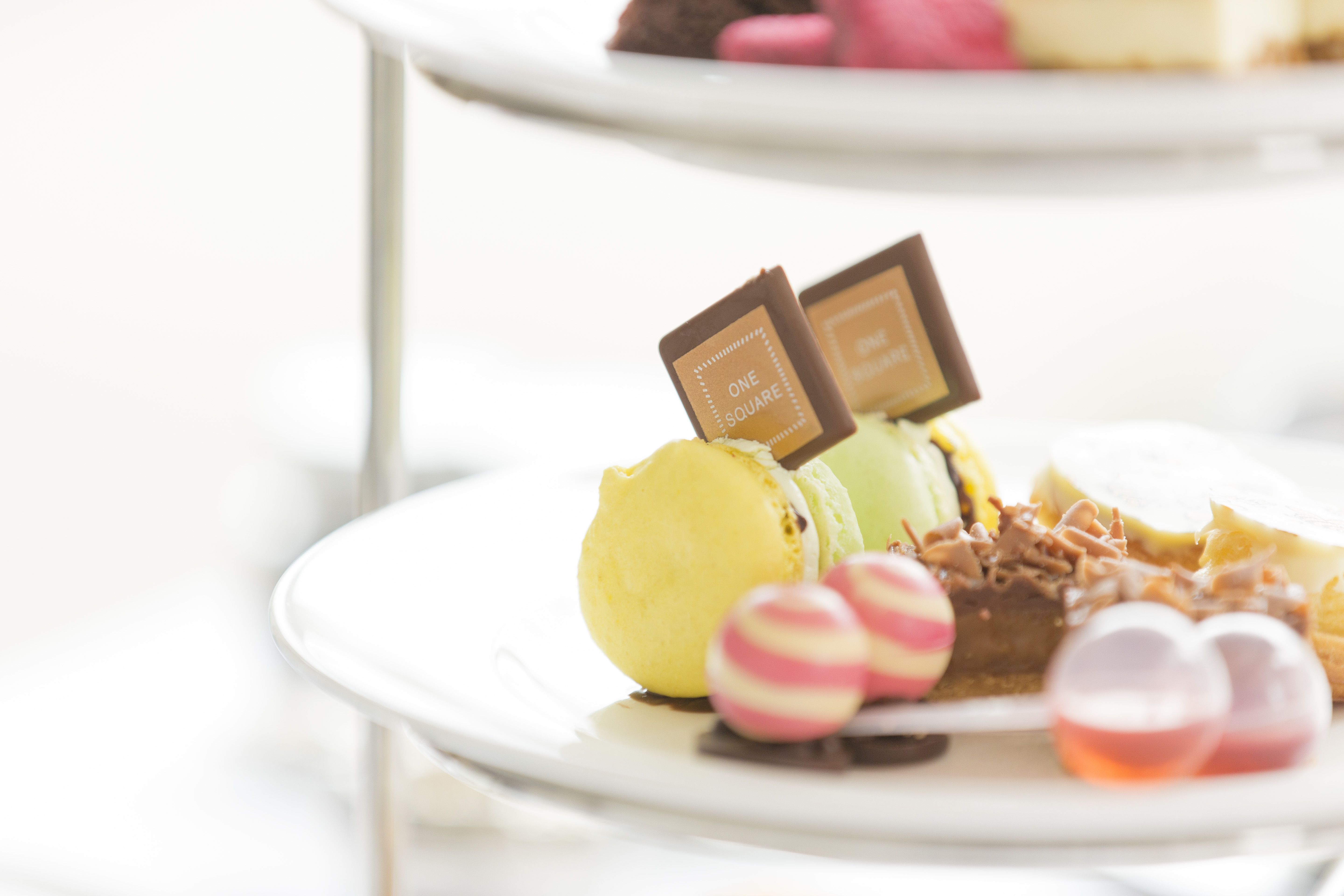 Afternoon Tea at One Square
The perfect pick-me-up whether for a break between shops or an indulgent few hours with your best friends. The relaxed surroundings of One Square coupled with large picture windows providing views across Festival Square to the iconic Edinburgh Castle, there could be no finer spot in which to enjoy Afternoon Tea in Edinburgh.
Choose from our many fine enveloped teas, or speciality loose-leaf varieties, brewed at your table with a traditional Russian Samovar. Of course, no Afternoon Tea would be complete without a delicious assortment of sandwiches, scones and home made preserves, not to mention a tempting selection of sweet treats – courtesy of our expert pastry chefs.
View our current Afternoon Tea menu >